Setting up basket trading / ETF Creator
Log into your CyberTools.Club account.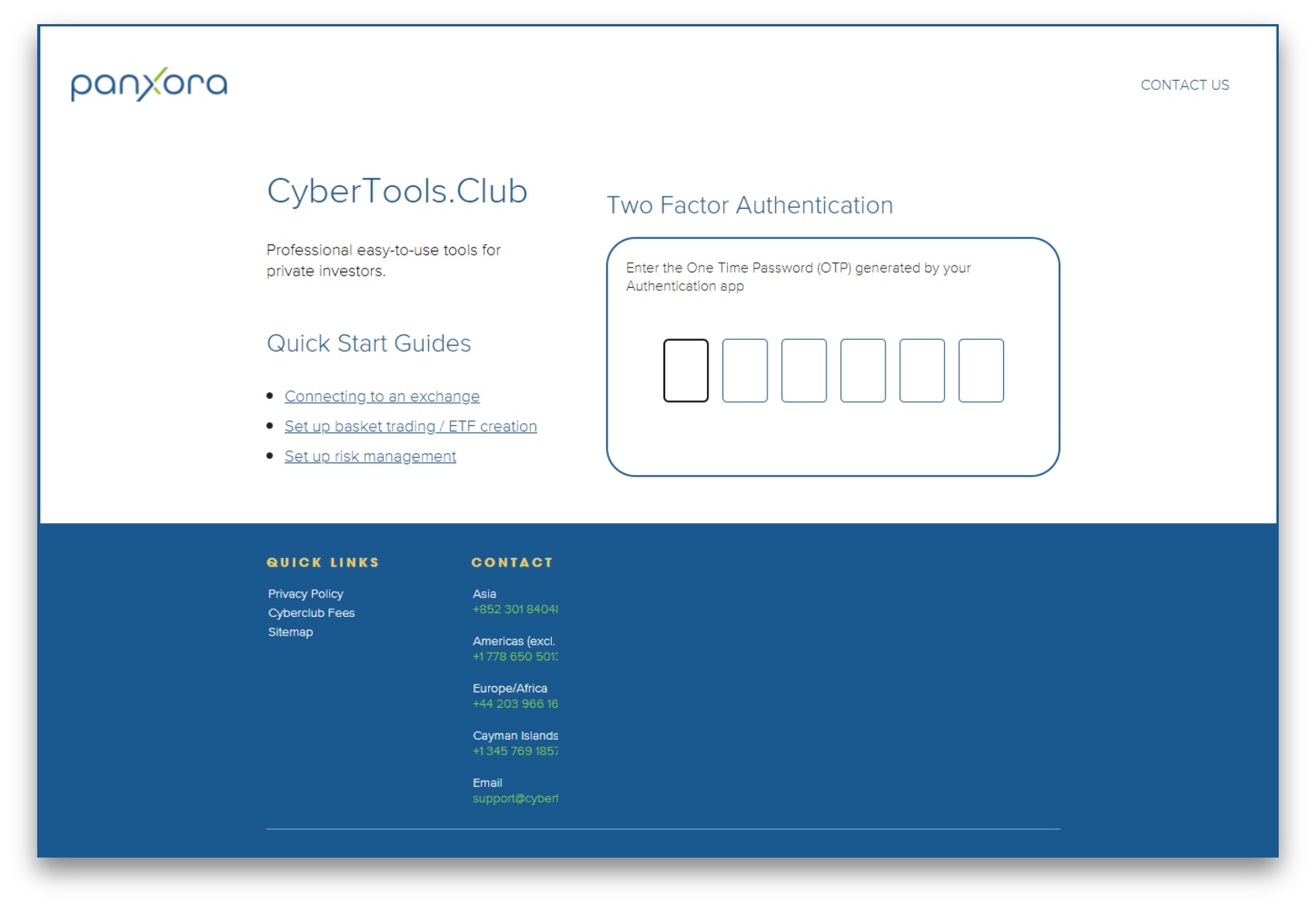 2
Select the exchange account to edit
Add a new exchange account to your CyberTools dashboard or
To work with an existing exchange account, from the left hand menu select ACCOUNTS, then select the exchange account you want to work with by tapping the

icon

for that record.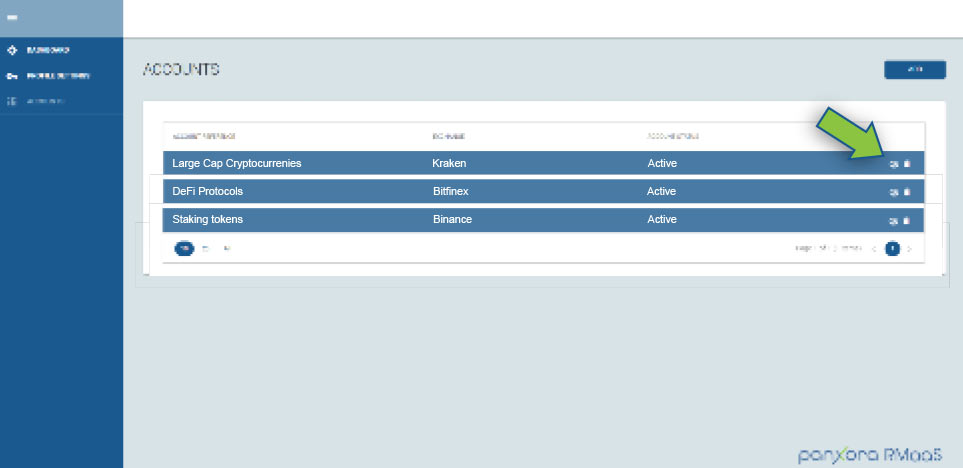 3
Select assets to include in the basket
If basket trading has already been used with this exchange account the assets and their existing allocations will be listed to the left. Highlight the assets you wish to remain in the basket and tap the button to retain those assets in the new list on the right.
To add new assets to the basket either scroll to the asset in the list below on the left and highlight an asset, or type an asset into the box to see if the exchange trades it. If the asset is available on this exchange it will be possible to find and highlight it. After you have selected a new asset to add to Basket Trading click the  button to add it to the list on the right.
Once all the assets are represented in the right hand list, percentages can be allocated to each asset. Tap the COMMIT CHANGES button to confirm the selections.
ALT – It is also possible to have the dashboard automatically allocate percentages, increase or decrease percentages so that they total 100%. To do this use the ALLOCATE 100% button before committing changes. [See Rules for the ALLOCATE 100% button]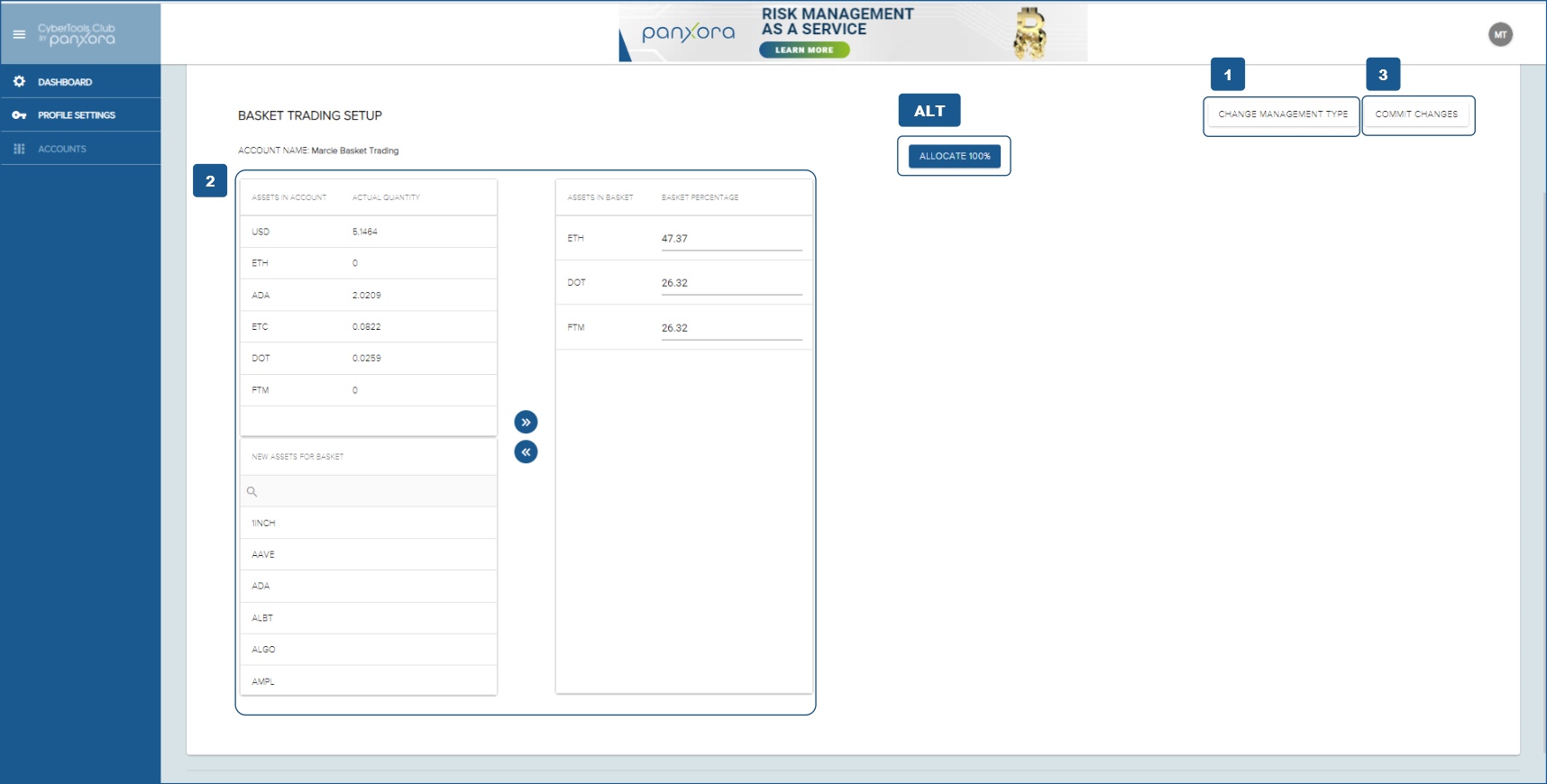 4
CyberTools Account Dashboard
Committing changes will return to the dashboard. It may take some time for the new asset allocations to be completed by the trading software. Thereafter, the basket trading software will continually adjust holdings to meet the levels defined in the ACCOUNTS menu.